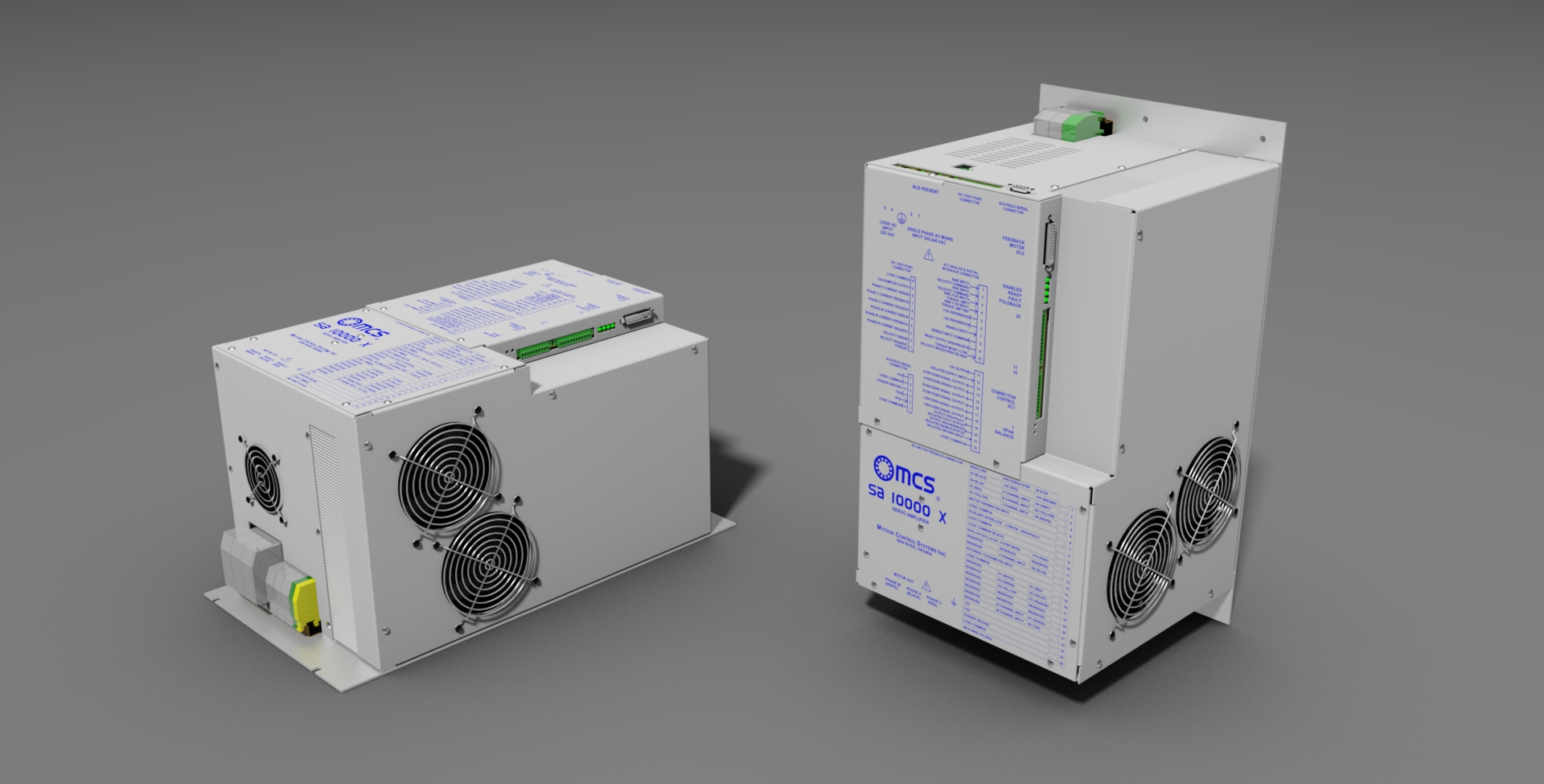 Motion Control Systems' 4th Generation series of PWM servo amplifiers combines over 25 years of experience building reliable, high-powered amplifiers with the latest in networking and connectivity. Standard interfaces include Ethernet, EtherCAT, CANopen, USB, RS-232 serial and analog voltage command. Setup is easily done through a web browser interface and has options for on-the-fly selectability for position, torque or velocity control.
SA X-Series drives are suitable for all existing installations with easy configuration transfer from legacy drive products. Connectors are location and pin-out compatible. Pre-configuration is available for most applications.
SA drives feature true sinewave commutation from incremental encoder, sinewave encoder, resolver or BiSS encoder. Also 6-Step and 20-Step for motors that include Hall devices.
SA X-Series Feature Highlights
Stand-alone or network connectivity
EtherCAT, CANopen, USB, RS232 or +/10V Analog
Position, Velocity or Torque control (selectable)
Encoder, Resolver or Hall commutation
Webserver-based status, configuration, and firmware updates
Backward compatibility with all MCS drives
Performance and Characteristics
Output Rating (MAX)
Motor Current
300 Amps
Continuous Current
200 Amps
Bus Voltage
280-340 VDC
General Specifications (Typical)
Current Loop Bandwidth
5 kHZ
Speed Regulation
< 0.0001% (encoder dependent)
Analog Command Inputs
+/- 10 Volts, sine sine + 120 current request
Encoder Outputs
TTL, single ended or differential
Standard Input Power
200-240VAC Three Phase 50Hz or 60Hz
PDF Drawings
Connector Locations
Outline and Mounting Dimensions
---
Home | About MCS | Contact Us
© 2014 Motion Control Systems Inc.
CSS Menu by OpenCube